About The Thijs Group
VAT number. NL803334710.B01
Tybex Warehousing B.V. founded in 1973, is meanwhile being one of the largest forwarding agents who is specialized in the handling, cold storage and distribution of foodstuffs mainly groundnuts, tree nuts and subtropical dried fruits. We inspect the incoming and outgoing foodstuffs on condition and quality and for storage we have our own bonded cold stores (20.000 m2 ) also situated at the Stadionweg next to our office. Tybex is approved as entry point according to EU Regulation 669/2009 by Dutch Port Health authority's (NVWA) to unload and to perform sorting and/or physical treatment to reduce aflatoxine.
VAT number. NL803334710.B05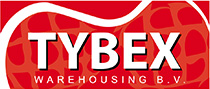 Gebroeders Smits Spinblanching B.V.
Gebroeders Smits B.V. is active since 1947 and part of the Thys Group since 1980, was the first company in Europe with a factory for reconditioning and grading for peanuts at that time mainly coming from Africa (Nigeria/Ghana/Senegal/Sudan/Malawi/Gambia).
Spinblanching Rotterdam B.V. has been a part of The Thys Group since 1984 and was the first company in the world after the United States with blanching facilities according to the American Standards. Blanching / Roasting / Reconditioning / Grading and Electronic Sorting with all advanced equipment. Tybex warehousing BV. Is one of the establishments according annex II of the EEC guidance document for competent authorities who are able to perform sorting/blanching and or other physical treatment to reduce aflatoxin content.
Shippers and importers all over the world are using our facilities.
In 2020 both companies merged into Gebroeders Smits Spinblanching B.V.
VAT number. NL803334710.B03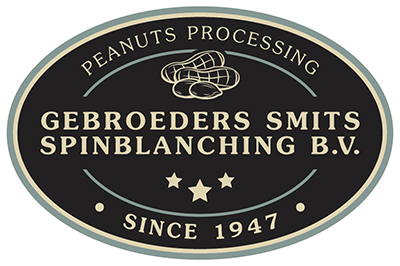 Doco Warehousing & Forwarding B.V. has been a part of the Thys Group since 1987 and has as specialism the containerized export overseas of waste materials like waste paper, waste plastics and waste metals with a focus on destinations in the Far East and the Indian Sub Continent.
Besides the shipments of waste materials Doco is also specialized in shipments of wet salted veal- and cow skin mainly destined for China.
For the shipments which we do arrange for the waste materials and the wet salted skins, we not only provide your bookings against the most competitive rates, but we also take care of all the documentation including the environmental documentation.
In short, our dedicated team, is able to arrange everything for our relations at competitive rates and a smooth and competent settlement in every field of service.
VAT number. NL803334710.B04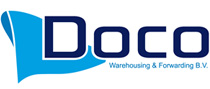 The Thijs Group Certificates